Dr. Patricia Murray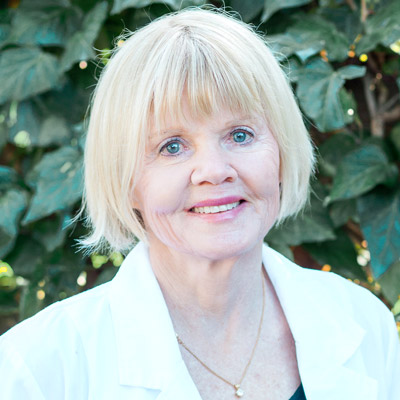 Dr. Murray, a 1979 graduate of the University of Connecticut School of Dentistry, previously served as associate professor and director of clinical research at the University of Medicine and Dentistry of New Jersey. She earned a certificate in Periodontology and a Ph.D. in Oral Biology and Microbiology from the State University of New York at Buffalo. She is a diplomate of the American Board of Periodontology and holds dental licenses in Connecticut, Massachusetts, Maryland, Maine, New Jersey and California.
Dr. Murray has a strong background in clinical research and has been the recipient of numerous grants from both government and private institutions. In addition to her teaching positions at UMDNJ, she also served in the Department of Stromatology, Division of Periodontology at the University of California, San Francisco, where she was the co-investigator (under Dr. John Greenspan) on a $3.9 million grant from the United States Public Health Service to study "Oral Manifestations of the Acquired Immunodeficiency Syndrome." Her research and clinical reputation in the field of HIV-associated periodontal infections is nationally known.
Dr. Murray is listed in Who's Who in American Women and has received development awards from the National Institute of Health and the National Institute of Dental Research in 1988, 1989, 1990, 1991, 1992. She has also served as a consultant for Proctor and Gamble and has done applied research for P&G, Oral-B Laboratories and the Pro-Dentec Corporation.
At UOP, Dr. Murray coordinated the responsibilities of 17 faculty members in expanding the periodontics curriculum. She has a lifelong enthusiasm for learning which she hopes to impart to students both clinically and didactically.