Laser Periodontics (LANAP)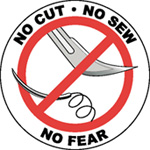 An FDA-cleared laser treatment called the LANAP protocol offers a less painful, more successful treatment alternative to conventional surgery. LANAP=LAR is the only scientifically, research proven methodology that results in true periodontal regeneration, new bone growth and gum tissue reattachment. LANAP and LAR is accomplished with the PerioLase MVP-7. It is a free-running, variable pulsed Nd:YAG laser. The 7 variable pulse durations can be thought of as "different lasers" in one device as they have discrete and discriminating tissue interactions. The LANAP=LAR treatment is one of the most successful protocols in treating gum disease because it can target the source of the inflammation without hurting or removing any healthy gum tissue, slow or stop attachment loss and decrease pocket depth, and allowing the body to recover from the chronic infection without the need for scalpel or sutures.
There is a rigorous training regimen that doctors must accomplish before they can perform LANAP® treatment. You'll be pleased to know that. Dr. Murray is part of a select group of professionals that have completed certification training.
How LANAP works

A. Perio probe indicates excessive pocket depth
B. Laser radiation vaporizes bacteria, diseased tissue, pathologic proteins, and alerts the practitioner to the presence of tartar
C. Ultrasonic scaler and special hand instruments are used to remove root surface accretions
D. Bone is modified at time of surgery
E. Laser is used to form a gel-clot containing stem cells from bone and PDL
F. Reattachment of reté ridges to clean root surface, with a stable fibrin clot at the gingival crest to create a 'closed system'
G. Occlusal trauma adjusted
H. New attachment is regenerated
What are the benefits?
When compared to traditional surgery, laser periodontitis treatment offers several benefits, such as:
Minimal pain
Minimal bleeding
Preservation of teeth and bone
Short recovery period
Predictable long term results